2
Learning Pathways Coach jobs
Job Title

DANCOP Project Support Officer
Location

Derby, Derbyshire

Salary

£24,240 per annum

Posted

18th August 2022

School

Contract Type

Fixed term contract

Description

Derby College Group are looking to appoint an enthusiastic and motivated individual to join the DANCOP (Derbyshire and Nottinghamshire Collaborative Outreach Programme) team as pa ...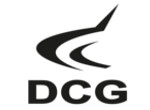 Location

Weston-super-Mare, North Somerset

Salary

£21,383.00 per annum.

Posted

10th August 2022

School

Contract Type

Permanent

Description

Are you Seeking a career in teaching? Keen to earn whilst you learn? Looking to develop your teaching skills within an Ofsted 'Outstanding' College? Serious about your future with ...